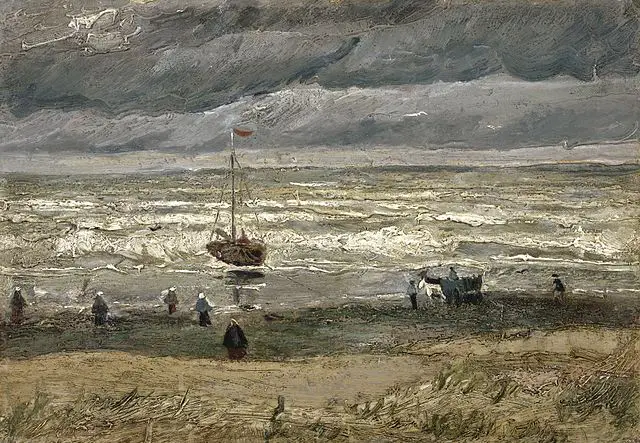 Raffaele Imperiale, one of the top drug traffickers of the Camorra, was arrested in Dubai. The Camorra mafioso was linked to the 2002 theft of two early Van Gogh paintings from the Van Gogh Museum in Amsterdam. He has been on the list of Italy's most wanted fugitives since 2016.
The paintings were the "View of the Sea at Scheveningen" and "Congregation Leaving the Reformed Church in Nuenen."
The Italian police were investigating the Amato Pagano clan of the Camorra when they found the priceless Van Gogh masterpieces hidden behind a wall of an old farmhouse in Castellamare di Sabia owned by Imperiale.
"Thanks to articulated and complex investigations and fruitful international judicial and police cooperation, also through the agencies of Interpol and Europol, it has been possible to bring to justice a leading exponent of international drug trafficking and money laundering, who has accumulated huge illicit assets mainly thanks to the sale of cocaine."

Italian Ministry of the Interior
Imperiale is alleged to have acted as a primary liaison between the Camorra and drug cartels in South America. He has been living luxuriously in Dubai for years, but has now been arrested and is awaiting extradition to Italy.
Disclosure: Please note that some of the links in this post are affiliate links. When you use one of these affiliate links, the company compensates us. At no additional cost to you, we will earn a commission, which helps us run this blog and keep our in-depth content free of charge for all our readers.