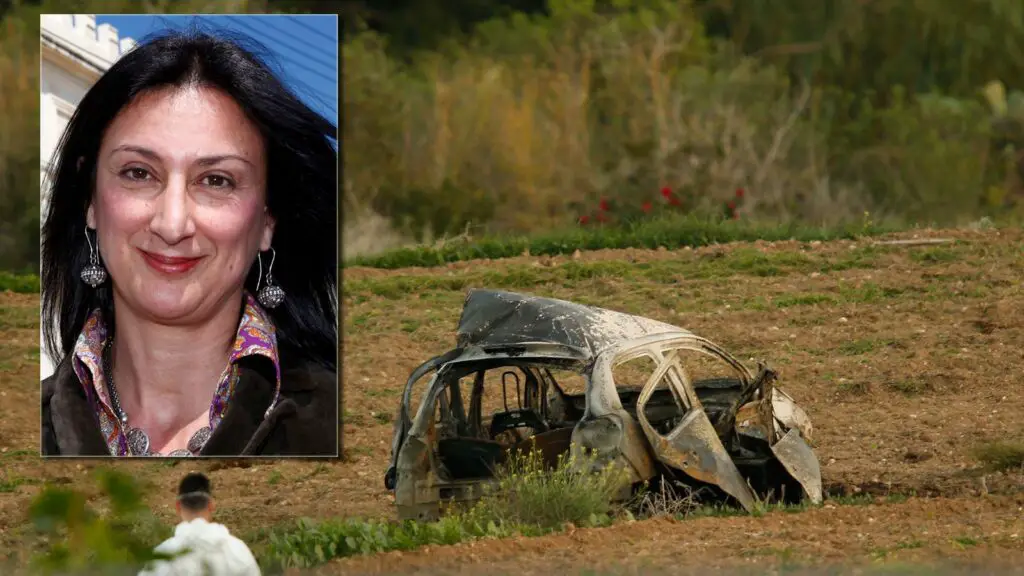 Daphne Caruana Galizia was assassinated by a car bomb on the 17th October 2017. Repubblika and Occupy Justice, two non-profit organisations pressuring the government to ensure her killers are all brought to justice, organized a vigil in memory of the journalist on the fourth anniversary of her death. It featured representatives of a number of international organisations including Reporters Without Borders, the Civil Hub against Organised Crime in Europe, the Committee to Protect Journalists, the European Journalism Federation and the European Centre for Press and Media Freedom. 
The vigil also heard from Italian Senator and journalist Sandro Ruotolo, Palermo mayor Leoluca Orlando and Italian MEP Caterina Chinnici, daughter of the Sicilian judge Rocco Chinnici, who was killed by the mafia in 1983. 
"Justice for Daphne means knowing everything about her assassination; it means anyone involved in any way in this hideous crime facing justice. These people should be locked away as soon as possible. Our mission will not end until our country is freed from the mafia network that has seized it; it will not end until the only place to see 'crooks everywhere you look' is behind bars."

Repubblika president Robert Aquilina
"The conclusion of the work of the Public Inquiry has also been a landmark achievement for Daphne and for Malta, and if its recommendations are properly implemented, it could be a model for other countries. If Malta can do this right, it can set an example for the rest of the Europe. May part of Daphne's extraordinary legacy be that the state of Malta now protects and supports journalists." 

Rebecca Vincent from Reports Without Borders
Disclosure: Please note that some of the links in this post are affiliate links. When you use one of these affiliate links, the company compensates us. At no additional cost to you, we will earn a commission, which helps us run this blog and keep our in-depth content free of charge for all our readers.