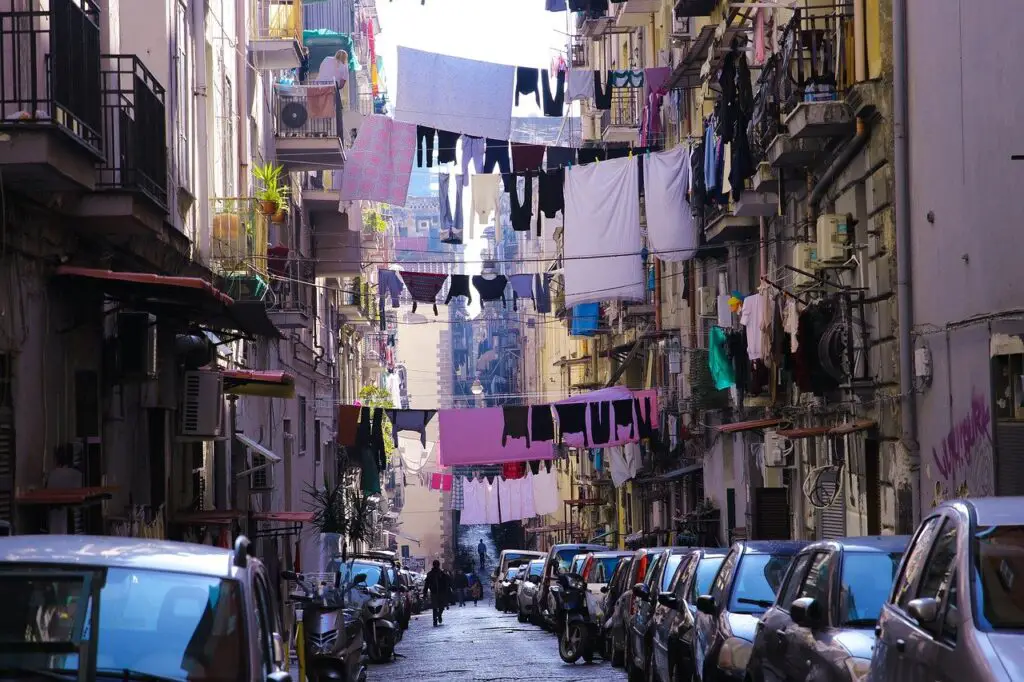 A Camorra investigator describes the Mazzarella Camorra clan, that has its stronghold in the Luzzatti district of Naples, as a "a big sleeping bear," lying low as it awaits the next move of the enemy, the Secondigliano Alliance. 
It's a game of wait-and-see, as the clan wins time for the new generation of Mazzarella bosses to take over the reins of the clan. In the meantime it is also consolidating a network of alliances that has allowed it to take control of a large part of the city centre.
The change in leadership will not impact the structure of the Camorra family and Franco Mazzarella will still be the boss-of-bosses of the clan, regardless of the fact he is currently in prison.
The Camorra Blocs
Over the last few years it has become clear to investigators that they are no longer dealing with separate Camorra clans. Instead they are dealing with "cartels" or "alliances" made of several gangs collaborating together. This enables them to conquer and defend a larger territory, while fending off rival "federations" of clans.
This has led to the Camorra splitting into at least two main 'blocs'. 
The first bloc is controlled by the Mazzarella family, whose leaders include Salvatore 'Totoriello' Barile and Michele Mazzarella. 
The second bloc is the Secondigliano Alliance, which was formed by the Licciardi of the Masseria Cardone, the Contini del Vasto and Arenaccia and the Mallardo di Giugliano . The Alliance has also set up collaborations with a myriad of other criminal groups. These include the powerful Rinaldi, the Minichini, De Luca Bossa, Cuccaro and Aprea. Also involved is the Paranza dei Bambini headed by the Sibillo and the Nuovi Giuliano. 
The Alliance has suffered some severe blows in recent years, the worst of which was the incarceration of over one hundred members of criminal association.
Disclosure: Please note that some of the links in this post are affiliate links. When you use one of these affiliate links, the company compensates us. At no additional cost to you, we will earn a commission, which helps us run this blog and keep our in-depth content free of charge for all our readers.