Lia Pipitone, the 24-year-old daughter of the Acquasanta mafia boss Nino Pipitone, was killed on September 23, 1983 during a fake robbery in a health care store in via Papa Sergio.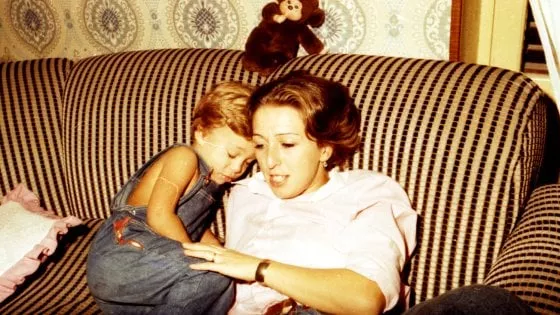 Alessio Cordaro, Lia's son, continues his battle for justice for his mother with the update and republishing of his book "Se muoio sopravvivimi" (If I die you must survive). The book was first published ten years ago in collaboration with journalist Salvo Palazzolo. The renewed interest in the case led to the reopening of the judicial investigation, and fresh eyes assessed the murder, that had been passed off a robbery, 39 years earlier.
"It was murder for honour. It was known that the daughter of Mr. Pipitone betrayed her husband".

Rosario Naimo (pentito)
In fact, it was nothing but a rumour circulating in the neighborhood. At the time it was inconceivable that a man and a woman could only be friends, even when they were cousins. The day after Lia's murder, her friend was "suicided" from the balcony of the house and forced to write a letter: "I kill myself for love".
Justice at Last
It has taken 39 years, but finally the Italian Supreme Court has confirmed the 30-year sentences for two Bosses of Cosa Nostra, Antonino Madonia and Vincenzo Galatolo, who ordered the death of the young woman, with the consent of her father.
"Rosalia, I knew her, I was fond of her. She was born for freedom and died for her freedom. My brother Andrea, at the time in charge of the Mafia family of Altofonte, told me that Lia's father had decided to punish his daughter because he did not want to be criticized for this unfortunate situation"

Francesco Di Carlo (pentito)
They say that justice delayed is justice denied, and it is indeed shameful that it has taken almost forty years for perpetrators of this senseless crime to be brought to justice. It is to be hoped that Lia's son will finally get the closure and peace that he so well deserves.
The Battle for Sicily's Soul – Order from your Favourite Retailer Below
Disclosure: Please note that some of the links in this post are affiliate links. When you use one of these affiliate links, the company compensates us. At no additional cost to you, we will earn a commission, which helps us run this blog and keep our in-depth content free of charge for all our readers.