The Italian Mafia has an uncanny ability to evolve and change its modus operandi. Therefore it should not be surprising to hear that the mafia is copying the tactics used by cybercriminals, who have raked in mountains of cash using phishing attacks.
According to a press release from Europol, the Spanish National Police, with support from the Italian National Police, Europol and Eurojust have dismantled an organized crime group linked to the Italian Mafia that was involved in online fraud, money laundering, drug trafficking and property crime.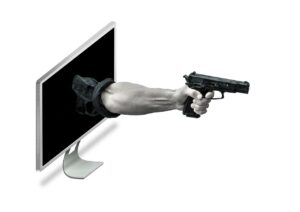 The suspects defrauded hundreds of victims through phishing attacks and other types of online fraud such as SIM swapping and by compromising business email communications. It then laundered the money through a wide network of money mules and shell companies. In 2020 it racked up an illegal profit of circa € 10 million.
An International Police Operation
106 arrests, mostly in Spain and some in Italy 
16 house searches
118 bank accounts frozen
Seizures include many electronic devices, 224 credit cards, SIM cards and point-of-sale terminals. In addition the police sequestered a marijuana plantation and equipment for its cultivation and distribution.
This large criminal network was very well organised in a pyramid structure, which included different specialised areas and roles. Among the members of the mafia criminal group were computer experts, who created the phishing domains and carried out the cyber fraud. There were also recruiters and organisers of the money muling, along with money laundering experts, including experts in cryptocurrencies. Most of the suspected members are Italian nationals, some of whom have links to mafia organisations.
Located in Tenerife (Canary Islands, Spain), the suspects tricked their victims, mainly Italian nationals, into sending large sums to bank accounts controlled by the criminal network. They then laundered the criminal proceeds through a wide network of money mules and shell companies.
Europol experts supported the field activities
Europol facilitated the information exchange, the operational coordination and provided analytical support for this investigation, which lasted over a year. During the operational activities, Europol deployed two analysts and one forensic expert to Tenerife, Spain and one analyst to Italy. Additionally, Europol funded the deployment of three Italian investigators to Tenerife to support the Spanish authorities during the action day.
The Joint Cybercrime Action Taskforce (J-CAT) at Europol supported the operation. This standing operational team consists of cyber liaison officers from different countries who work from the same office on high profile cybercrime investigations.
—
Europol supports the 27 EU Member States in their fight against terrorism, cybercrime, and other serious and organised crime forms. Europol also works with many non-EU partner states and international organisations.
The Battle for Sicily's Soul – Order from your Favourite Retailer Below
Disclosure: Please note that some of the links in this post are affiliate links. When you use one of these affiliate links, the company compensates us. At no additional cost to you, we will earn a commission, which helps us run this blog and keep our in-depth content free of charge for all our readers.