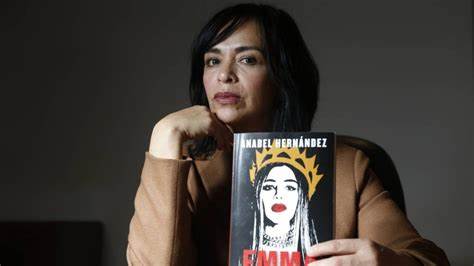 Anabel Hernández , a Mexican journalist and author, has published a book about Emma Coronel Aispuro, the wife of the wife of Joaquin 'El Chapo' Guzman, and other wives of other cartel drug lords.
The book is particularly timely, given the fact that Aispuro has recently been imprisoned in the US after pleading guilty to three counts of conspiring to traffic drugs, money laundering and financial dealings with the Sinaloa cartel.
Drug Lords and Beauty Queens
According to Hernández , most drug lords make it a point to marry young and "innocent" beauty queens. Emma Coronel Aispuro is in fact a case in point. El Chapo was 47 when he first saw the girl who was to become his wife. She way just 17, a participant in a beauty pageant at the Coffee and Guava Festival in the Mexican state of Durango.
The 32-year age difference did not deter the drug lord. The opening salvo of his courtship was his interference to ensure she won the pageant. A few months later they got married. It was her eighteenth birthday.
"They are such fragile men that they need these women, the most beautiful. They have a huge inferiority complex and they need these titles to strengthen themselves"

Anabel Hernández – Mexican journalist and author
"Women like Coronel learn to move in this world in which they arrive as 'victims' but end up as 'victimisers', enjoying a bloody wealth and educating their children in the criminal system."

Anabel Hernández – Mexican journalist and author
"They (the wives) are important because they are the emotional, psychological, affective, sexual support of these men of organised crime. We are talking about women who are victims and perpetrators, they are not only sex objects, they (husbands) are also sex objects for them. They also extract, they also get their benefits, they are not just victims."

Anabel Hernández – Mexican journalist and author
In 2019 a US court found El Chapo guilty of all counts of a lengthy list of charges. These included drug trafficking, conspiracy association, organized crime against health, money laundering, murder, illegal possession of firearms and kidnapping. The judge sentenced him to life in prison plus 30 years. He is currently incarcerated in the most secure supermax prison in the US, ADX Florence.
The Battle for Sicily's Soul – Order from your Favourite Retailer Below