Rocco Morabito, an 'Ndrangheta mafioso who was second on the Italy's most-wanted list (after number one Matteo Messina Denaro), was finally captured in Brazil in May 2021, after more than 27 years on the run.
He had been arrested in Uruguay in 2017, where he had been living in a luxury seaside villa under a false identity, but he had then escaped from prison.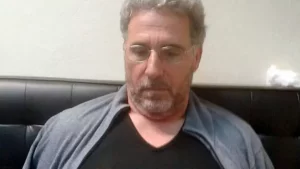 It took another four years to track him down, this time in the Brazilian city of Joao Pessoa.
Over the last decades Morabito built a reputation as one of most influential drug brokers in the world, managing the 'Ndrangheta's lucrative international drug trade in South America. He had been on the run since 1994 and was found guilty of cocaine trafficking in absentia in 2001.
"He was a major architect in the internationalisation of the (crime) gangs and became the king of cocaine brokers."

Nicola Morra, head of parliament's anti-mafia commission, wrote on Facebook
He has now been extradited back to Italy, where he will is due to serve a 30 year prison sentence for a variety of drug offences and mafia association.
The Battle for Sicily's Soul – Order from your Favourite Retailer Below
Disclosure: Please note that some of the links in this post are affiliate links. When you use one of these affiliate links, the company compensates us. At no additional cost to you, we will earn a commission, which helps us run this blog and keep our in-depth content free of charge for all our readers.